As some client requested, we have added new feature to our previous "Form Designer" to enable them to import custom forms. The way that it used to work was like a drap & drop to create any element of the form. Something like the following image: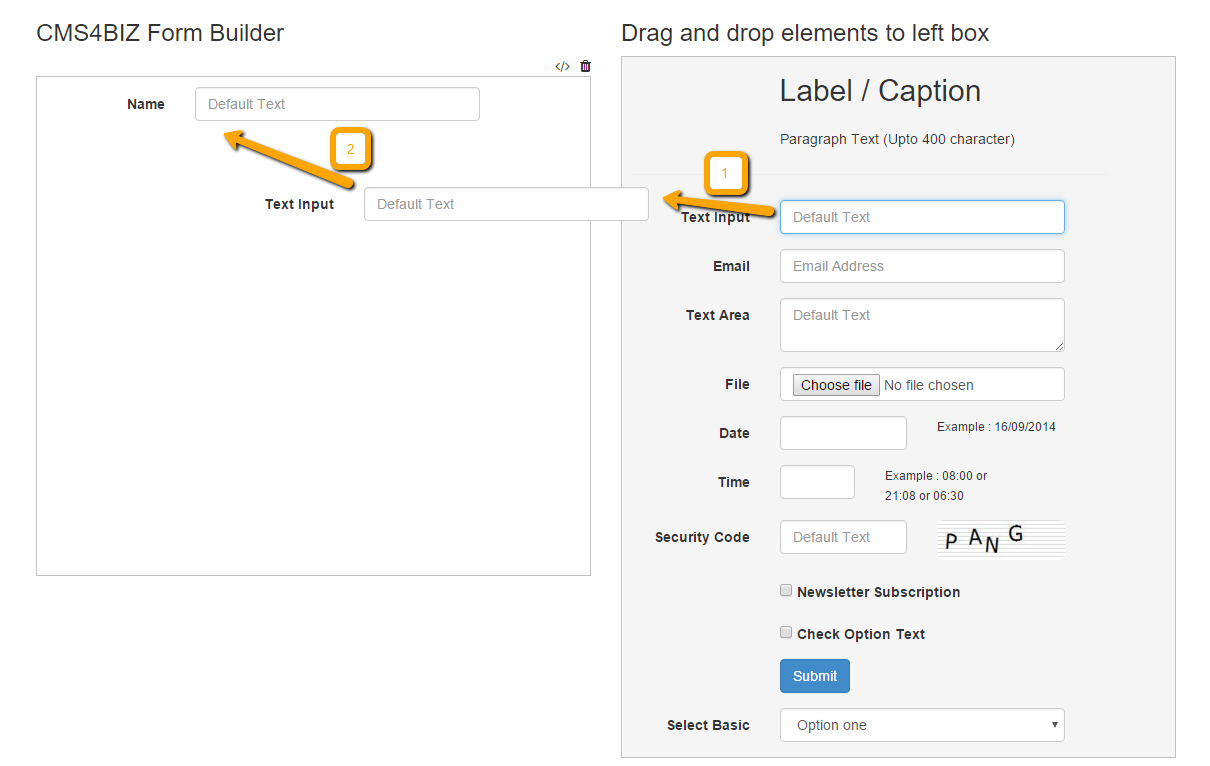 The problem was in the previous technique you couldn't add any style to the form elements. For example you couldn't put eah row in one line or add custom color & style to it.
But now you can create your custom form any where else and then import the HTML code of it and CMS4BIZ recognize all you fields. Using this feature, you can add you form styles as inernal and have any custom form like adding new colors & styles , put each row in one line or ...
What happen next? CMS4BIZ detects your form fields and your form works as expected!